I have a mistake times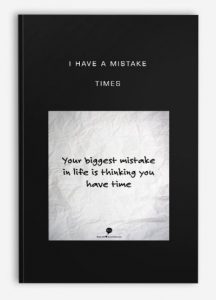 I have a mistake times
Discover How You Can Get Tons of FREE Traffic From Facebook Without Paying A Dime (Yes – it's still possible!)
No Ad Costs, Fast Traffic, Obsessed Customers
A typical job interview subject is past work-related mistakes. One question the interviewer might ask about past mistakes is, "What have you learned from your mistakes?" Another is, "Tell me about a time you made a mistake." While the topic might make you uncomfortable, it's important to know how to answer a job interview question about mistakes.
What the Interviewer Really Wants to Know
The interviewer asks questions like this to learn how you handle challenges. Everyone makes mistakes, and the interviewer wants to know how you handle it when it happens to you.
They also ask these types of questions to determine your weaknesses, and decide if you have what it takes to do the job well.
Read below for more tips on how to answer this question, as well as sample answers you can tailor to your career experiences.
How to Answer, "Tell Me About a Time You Made a Mistake"
The best way to answer this question is to talk about a specific example of a time you made a mistake:
Briefly explain what the mistake was, but don't dwell on it.
Quickly switch over to what you learned or how you improved, after making that mistake.
You might also explain the steps you took to make sure that the mistake never happened again.
You might also explain that something you struggled with a long time ago has actually now become one of your strengths.
You want your example of a mistake to be honest. However, it's a good idea not to mention a mistake that would be critical for success in the new position. For instance, give an example from your last position that isn't specifically related to the job requirements for the new position.
It's also a good idea to mention something that is relatively minor. Avoid mentioning any mistakes that demonstrate a flaw in your character (for example, a time you got in trouble for fighting at work).
Visit more course:   FINANCIAL DEVELOPMENT
The same course:  M.Rusydi  Marc Yor Rene M.Stulz Robert Cinnamon Srdjan Stojanovic Stephen G.Ryan Steve Dalton . Sumru Altug Suresh Sundaresan Thomas Fitch Tom Taulli Lidiya K Tom Taulli Peter Dunkart. Jo Dunning Brendon Burchard Bob Bly Alex Becker Alan Weiss Talmadge Harper .
Please contact email: [email protected] If you have any question.
Course Features
Lectures

0

Quizzes

0

Duration

20 hours

Skill level

All levels

Language

English

Students

97

Assessments

Yes